Summer Reading: 10 Books About Healthy Teeth
Get your kids into summer reading, and teach them about oral care with these 10 books for healthy teeth! We've compiled a list of some of the best books for teaching your kids about visiting the dentist, and the importance of taking care of their teeth.
Open Wide: Tooth School Inside
This book takes the teeth to school. A fun way to learn an appreciation for clean teeth, OpenWide: Tooth School Inside is full of interesting facts. Best for grades K-3, young readers can see why brushing your teeth is so important. There's even a guest appearance from the tooth fairy!
Ages: 5 – 8
---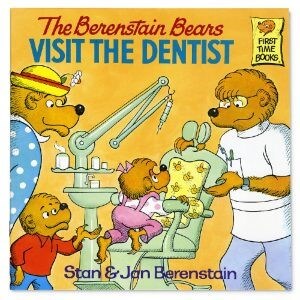 The Berenstain Bears Visit the Dentist
This might be a throwback, but it is a classic. Watch Sister Bear lose her first baby tooth, and Brother Bear get a cavity filled. The Berenstain Bears Visit the Dentist is informative for preschoolers to 3rd grade. The brother and sister duo go on lots of adventures, so be sure to check out their other books!
Ages: 4 – 8
---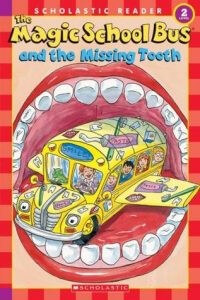 The Magic School Bus and the Missing Tooth
Ms. Frizzle is the coolest science teacher around. This time on the Magic School Bus she takes her students on a trip to Maria's mouth! This helps them learn up close and personal about teeth. Perfect for young readers to learn about the different types of teeth.
Ages: 4 – 8
---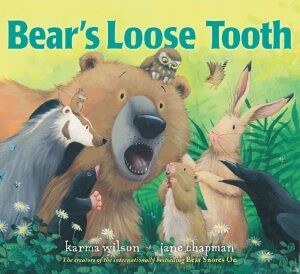 Bear's Loose Tooth
It wiggles and wobbles, but what should you do? This book helps reassure children that loosing a baby tooth is normal. Perfect for young ones that are about to start loosing their baby teeth.
Ages: 3 – 7
---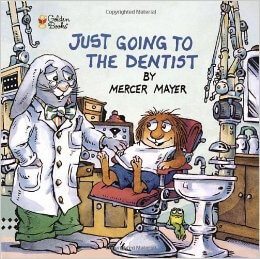 Just Going to the Dentist Little Critter
Going to the dentist can be scary to young children. In this book, it addresses those concerns, like getting shots, x-rays and more. Little Critter learns that the dentist isn't that scary at all. This is a great read for kids that may be nervous about visiting the dentist. It also helps introduce them to terms like cavity and braces.
Ages: 3 – 7
---
Brush Your Teeth, Please: A Pop-up Book
Brush your teeth is a chore. At least it is for parents, especially trying to get your kids to take care of their teeth. This is a great interactive way to help learn to brush and floss – by going it on animals. If animals brush their teeth, then your little animals can too!
Ages: 2 – 5
---
Sesame Street Ready, Set, Brush!
Another great spin on teaching your little monsters that Sesame street monsters need to brush their teeth too. With familiar characters, like Elmos and Zoe, your kids can learn how easy it is to take care of their teeth.
Ages: 2 – 5
---
The Teeth That Looked for a New Mouth
This is about a boy show didn't like the brush his teeth. The book offers a different perspective on why dental health is so important. This will leave children wanting to make sure they take care of their teeth. Read and find out what happen's to Luke's teeth.
Ages: 3 – 9
---
Sugarbug Doug
Great visuals on teaching your child about cavities, plaque and brushing your teeth. This book was written and illustrated by a Dentist, Dr. Ben Magleby. Learn how you can stop Sugarbug Doug!
Ages: 1 – 7
---
Maisy, Charley, and the Wobbly Tooth
See how Maisy helps her friend Charley go to the dentist when his tooth gets all wobbly. Another great read about loosing your teeth. It also is about your first trip to the dentist. Great to read before an appointment to help young ones calm their nerves.
Ages: 2 – 5
---
Share