Tooth Fairy Pillow Ideas
We all remember the magic of losing our teeth and putting them under our pillows for the Tooth Fairy. What we might not have realized is that it's hard for the Tooth Fairy to sometimes find that tooth. That is why we came up with a list of cool ideas from around the internet to keep that tooth safe and secure. Check out these Tooth Fairy pillow ideas and let us know if you have any of your own!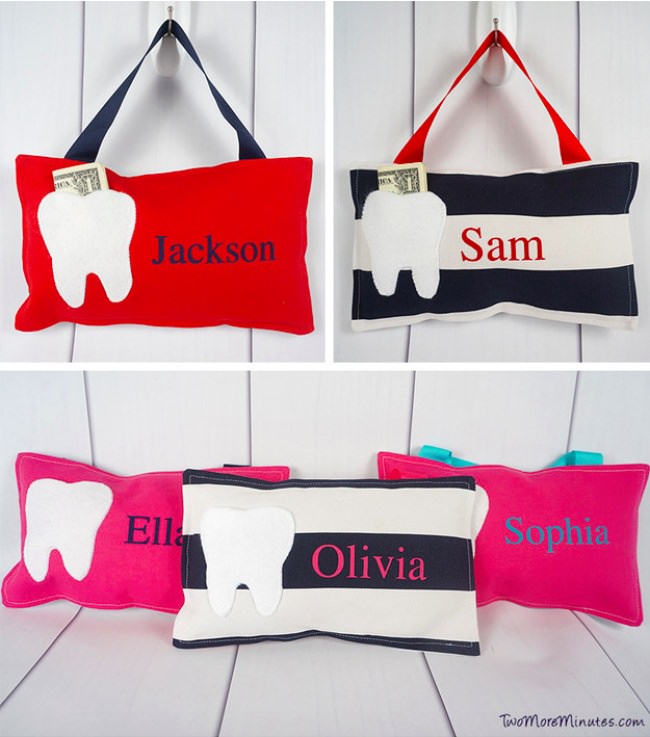 Tooth Fairy Pillow with Pocket
One of the easiest ways to create a tooth fairy pillow that functions well is to add a pocket. Create a rectangular shaped pillow and add a tooth shape on the front that serves as a pocket. You can easily stitch the tooth onto the front of the pillow, leaving the top portion open. The tooth and money can then fit inside of the pocket. Customize this pillow with your child's favorite colors. Then, add their name and ribbon so the pillow can hang on the door for easy access to the tooth fairy!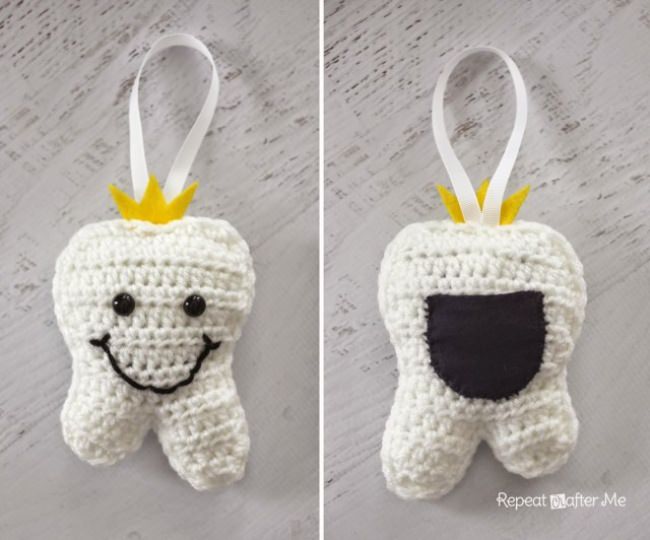 Crocheted Tooth
If you love to crochet, a crocheted tooth pillow is a great way to provide a place for the money and lost tooth once the tooth fairy comes. Use white yarn and create the tooth shape, adding a mouth and eyes for the character. Add a ribbon to the top so the tooth can easily hang on your child's door. Then, add a small pocket to the back of the pillow.
Tooth Fairy Pouch
One of the easiest projects to complete with the kids is a tooth fairy pouch. A simple hand stitch or a quick run of the sewing machine can help you create a colorful tooth pouch for your child. Use a bright-colored felt fabric and add a small white tooth design on the front for storing a lost tooth.
Tooth Fairy pillows can be so much fun to create together with your child. They can also infuse their interests and hobbies into the style. Look at various examples of tooth fairy pillows with your child and design one that can be used for years to come. Half of the fun is creating the pillow in anticipation of using it when their next baby tooth falls out. For more information about tooth care in children, check out our article on need-to-know teeth myths.
Share